Wireless Media Application
We have all encountered the experience of cluttered cables all over the conference table during a meeting. When more than one person is trying to share their contents from various devices, the trouble of switching cables , plugging and unplugging from projector, making the meeting inefficient.
We are proudly introducing QNO's Wireless Presentation Solution: TouchShare, a revolutionize production that will change future meeting experiences.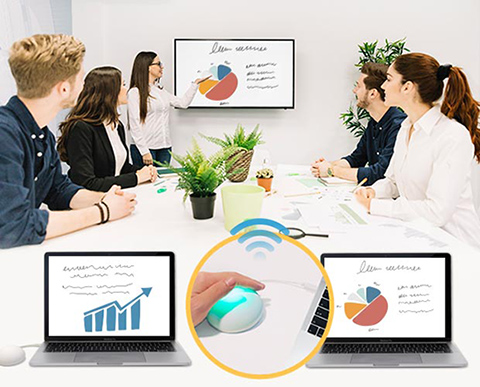 Content sharing with one touch, instant switching between users
With one single touch on the TouchShare, your presentation contents can be instantly shared on the main presentation screen, either a monitor display or a projector, with a clean and simple wireless desktop, avoiding physical cables in sight.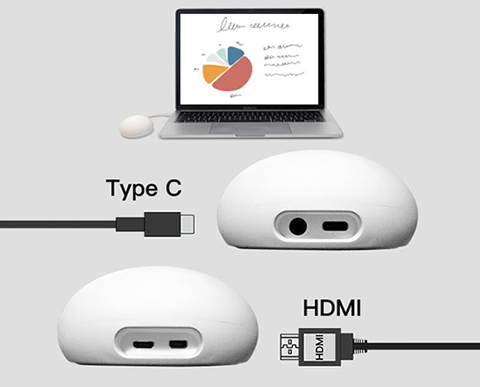 Simply plug and share, OS independent, no APP required
Do not require APP installation or software setup; ensure to avoid any security breach issue. With standard USB Type C connector, all compatible devices can collaborate effortlessly.
(Device should support USB 3.1Type C (Display port ) or Thunderbolt 3 Type C)
Instant Back-Control, Remote Annotation, and Edit Saving
The exclusive WPBC(Wireless Presentation Back Control)mechanism allow the user to edit presentation content or presentation slide annotation with a touch screen, enhances presentation efficiency and agility.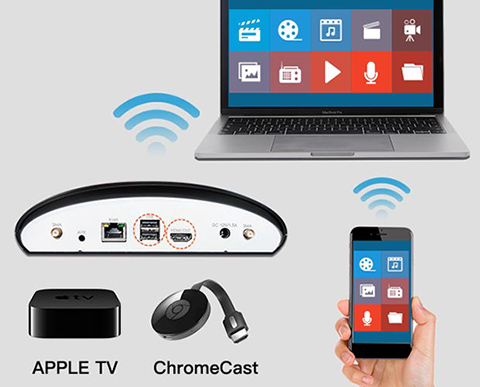 Input Compatibility, sharing with multiple mobile devices with ease
The TouchShare is designed with USB charge and HDMI dongle connection port, allowing ChromeCast and APPLY TV to access. Notebook, mobile phone, and tablet can be instantly mirrored wirelessly.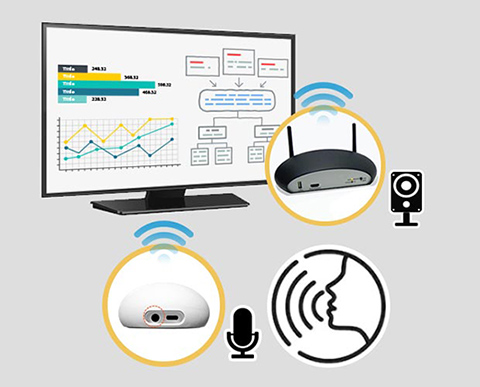 Audio source access, clear voice audio for large meeting room
The TouchShare is equipped with an Audio input interface; connection to a microphone and a speaker, the presenter's vocal audio can be clearly received and transmitted.